APRIL 29, 2017 6-9 PM
We will be hosting our 9th Annual Belle City Gala on April 29th from 6-9 PM at Racine's historic Masonic Center. Come and enjoy great wine, beer, and cocktails in the beautiful mansion and bid on our amazing Silent Auction items! This year, we will be celebrating the 1920s with signature drinks and themed decor! So mark your calendars, call the babysitter, and buy your tickets (below) for a roarin' 1920s good time!
Tickets are $30 each and cover wine and beer. Additional tickets will be available to purchase for our specialty 1920s drinks! Buy four tickets, get one free; buy six get two free! PLUS, wear your best 1920s attire and you will get a shot of Moonshine!
Buy Tickets HERE and Sign-Up to Help HERE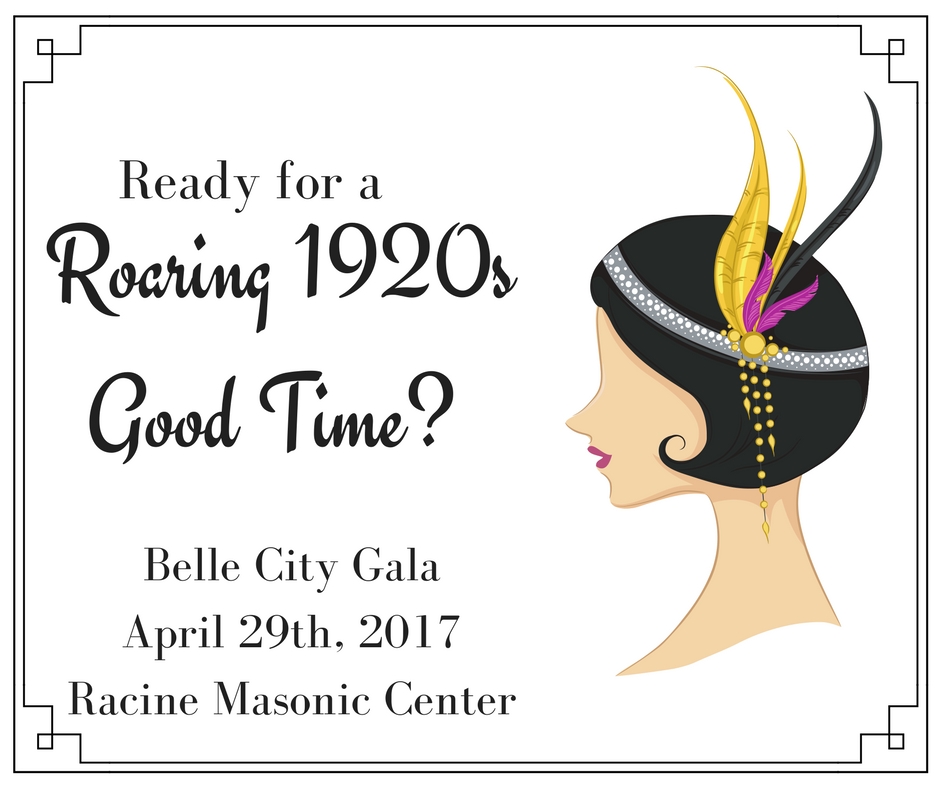 WHO: Small World Montessori friends and family
WHAT: 9th Annual Belle City Gala
WHERE: Racine Masonic Center
1012 Main Street, Racine, Wisconsin
WHEN: 6-9 PM
WHY: Help us with our largest fundraiser of the year and enjoy a roarin' 1920s good time! Sign-up to help out here.
Buy Tickets HERE